Pioneers in guided kayak routes in the Natural Park of Cabo de Gata since 2003.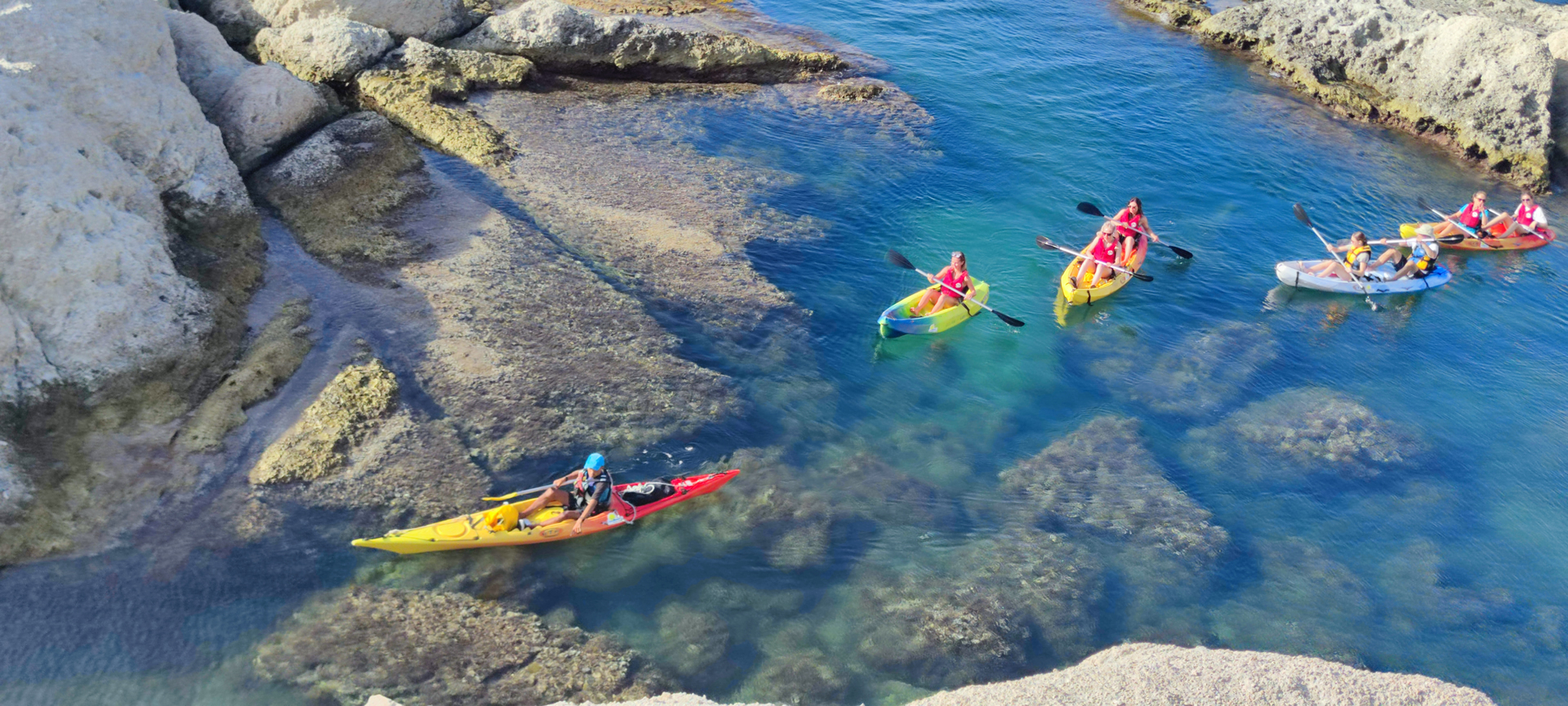 Kayak excursions for beginners in Cabo de Gata
Enjoy kayaking in Cabo de Gata in the hands of professionals. We will tell you history, anecdotes, geology and much more.
These are easy and safe routes that take place in places sheltered from the waves produced by the wind.
Thematic routes through different enclaves. Get to know Cabo de Gata in depth.
Group excursions to enjoy with family or friends.
Explore the coast of the Cabo de Gata Natural Park with your family and friends.
Enjoy the landscapes and discover the main riches of the Cabo de Gata-Níjar Natural Park.
Kayaking in Cabo de Gata for all levels
Whatever your skill level, we have an activity to suit your skills.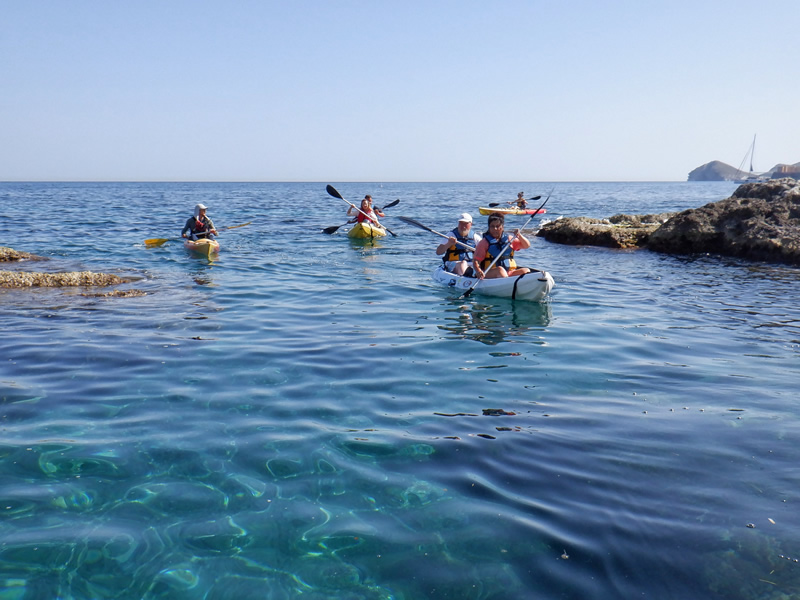 Are you coming as a couple or with a friend? We have different group kayak routes in Cabo de Gata for beginners so you can share an unforgettable experience.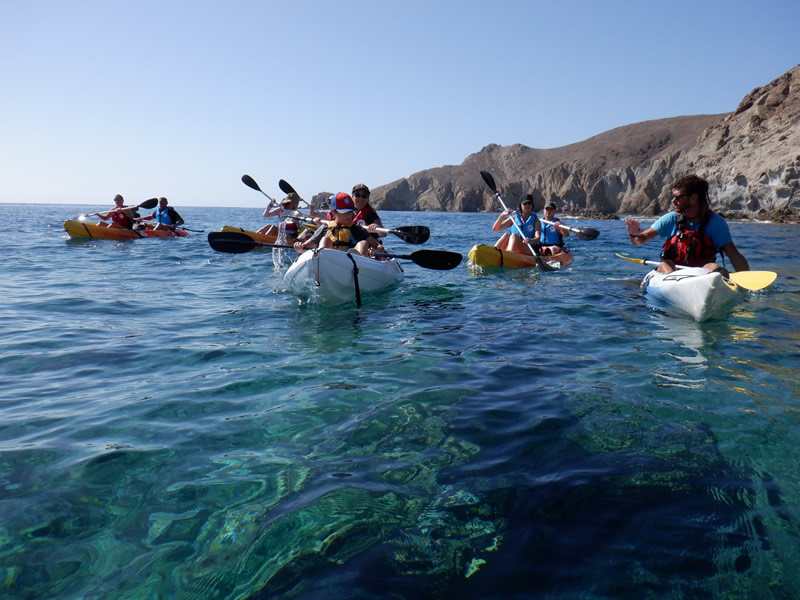 If you want to get out of the monotony and live a family adventure, we have initiation routes adapted for the whole family. Enter the world of kayaking in Cabo de Gata with your family.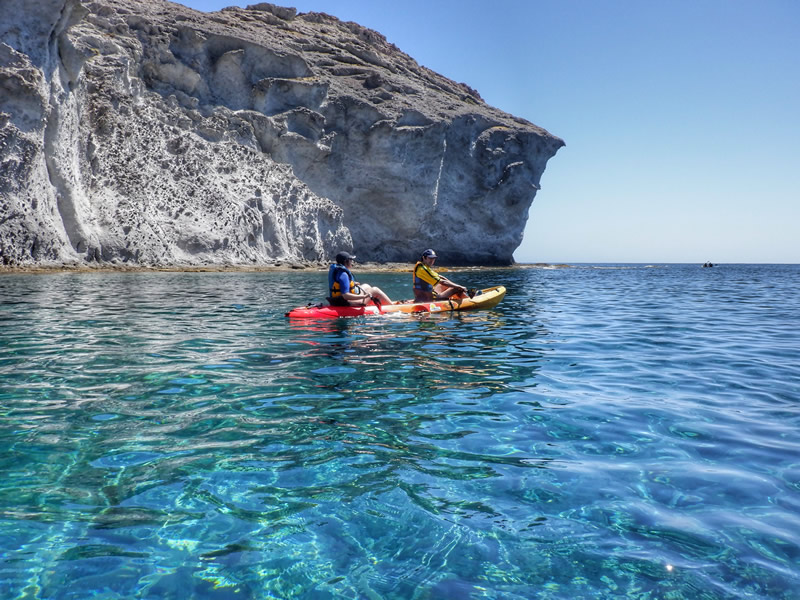 Do you prefer to go on your own? If you already have paddling experience, we offer you the option of renting the material you need and for the time you prefer. Enjoy kayaking in Cabo de Gata.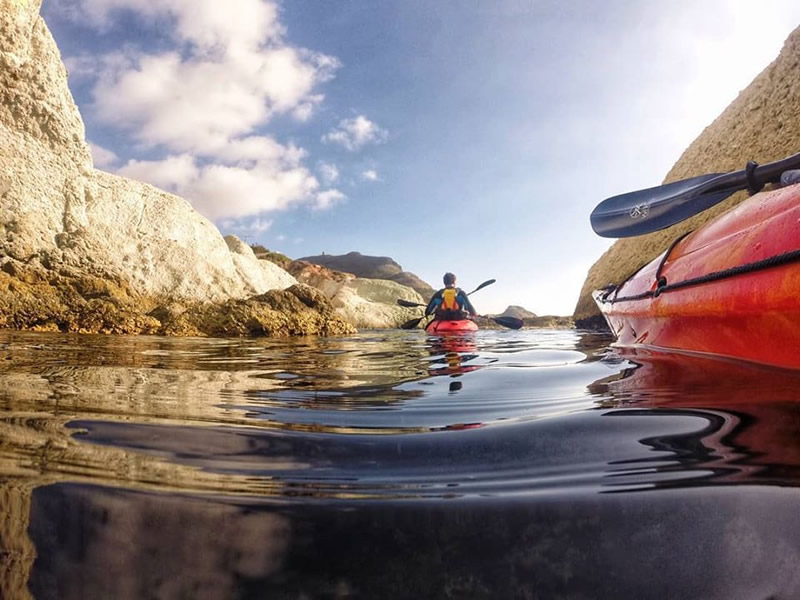 If you already know our excursions and you want to continue exploring the coast of Cabo de Gata by kayak, we have other routes for you to explore the coastline.
Twenty years paddling with you
Enjoy kayaking with professionals. Your opinions endorse us.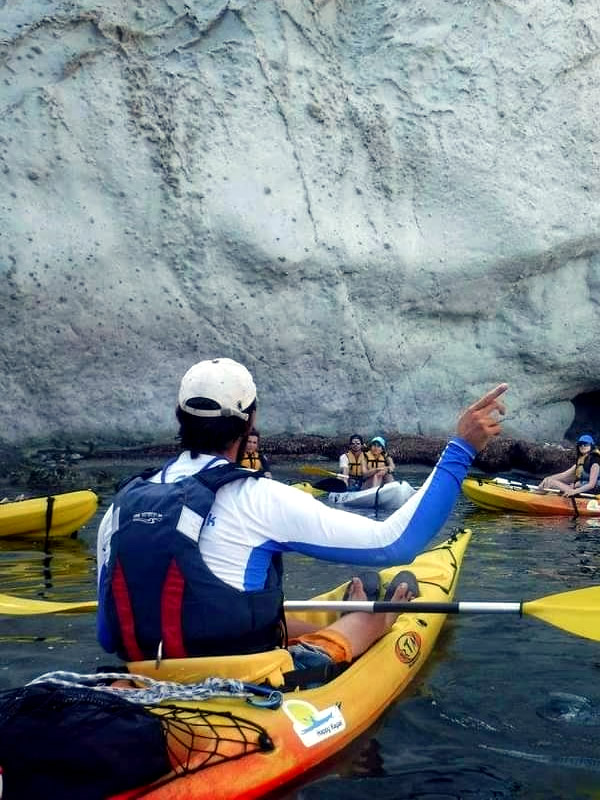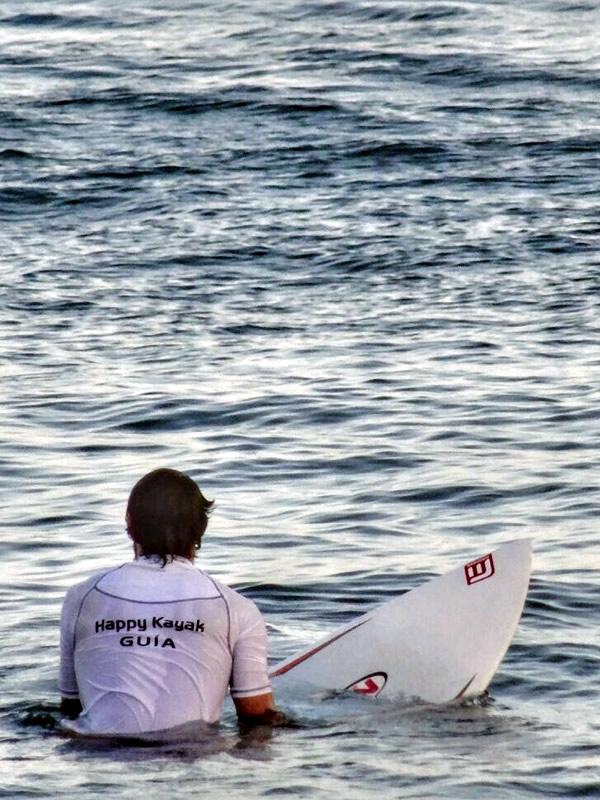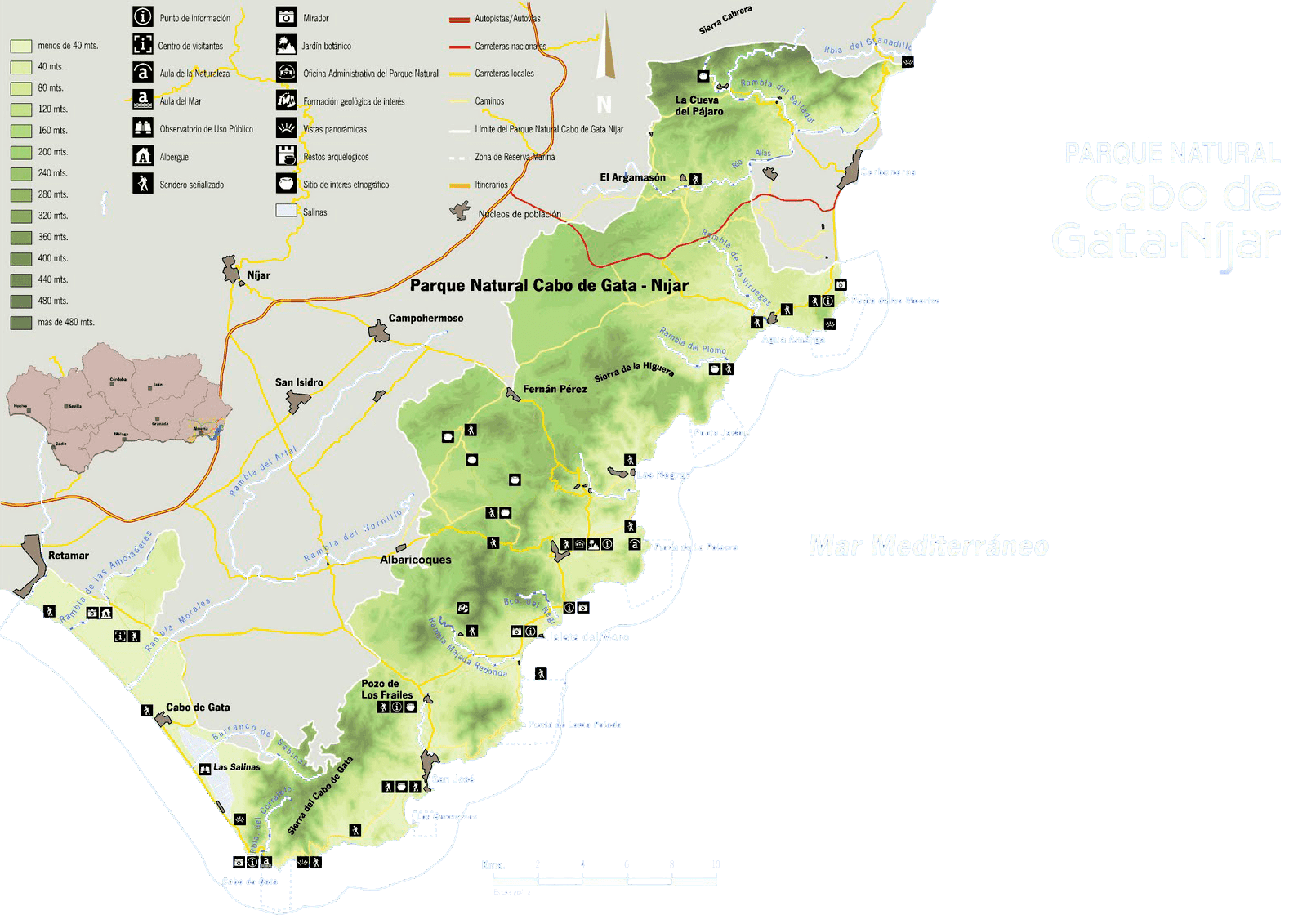 Cabo de Gata-Níjar Natural Park
This park is one of the best places for kayaking on the Mediterranean coast. You will also enjoy an environment of great environmental interest, practicing an activity that respects nature.
Verified reviews from customers who have already sailed with us
Fantastic kayaking trip. Thanks to our guide Luis we had a great time. Highly recommended.
Joaquin Fernandez
25/06/2022
Great professionals, which make the experience worthwhile. Totally recommended.
The guys who were there are all cracks. Very happy with the experience. The only downside is that we didn't know we had to paddle ourselves.
Jorge Carlos Nogueras Creuets
14/06/2022
Do you like the sea? Do you like sports? Happy Kayak offers you a unique experience combining your two hobbies. Without a doubt I would repeat the experience. I had never kayaked before and thanks to the explanations of the instructors it has been an experience of 10. I repeat myself saying that I would repeat. The instructors explain in detail and are attentive in case you get left behind in the group. This time I did the two-hour tour, I hope to repeat and do the 3-hour tour because the previous one left me wanting more. Thanks to Happy Kayak for the experience. I don't have pictures but when the instructor sends them to me I will upload them.
Angel Martinez Prudencio
11/06/2022
Sensational excursion and the monitors a 10.