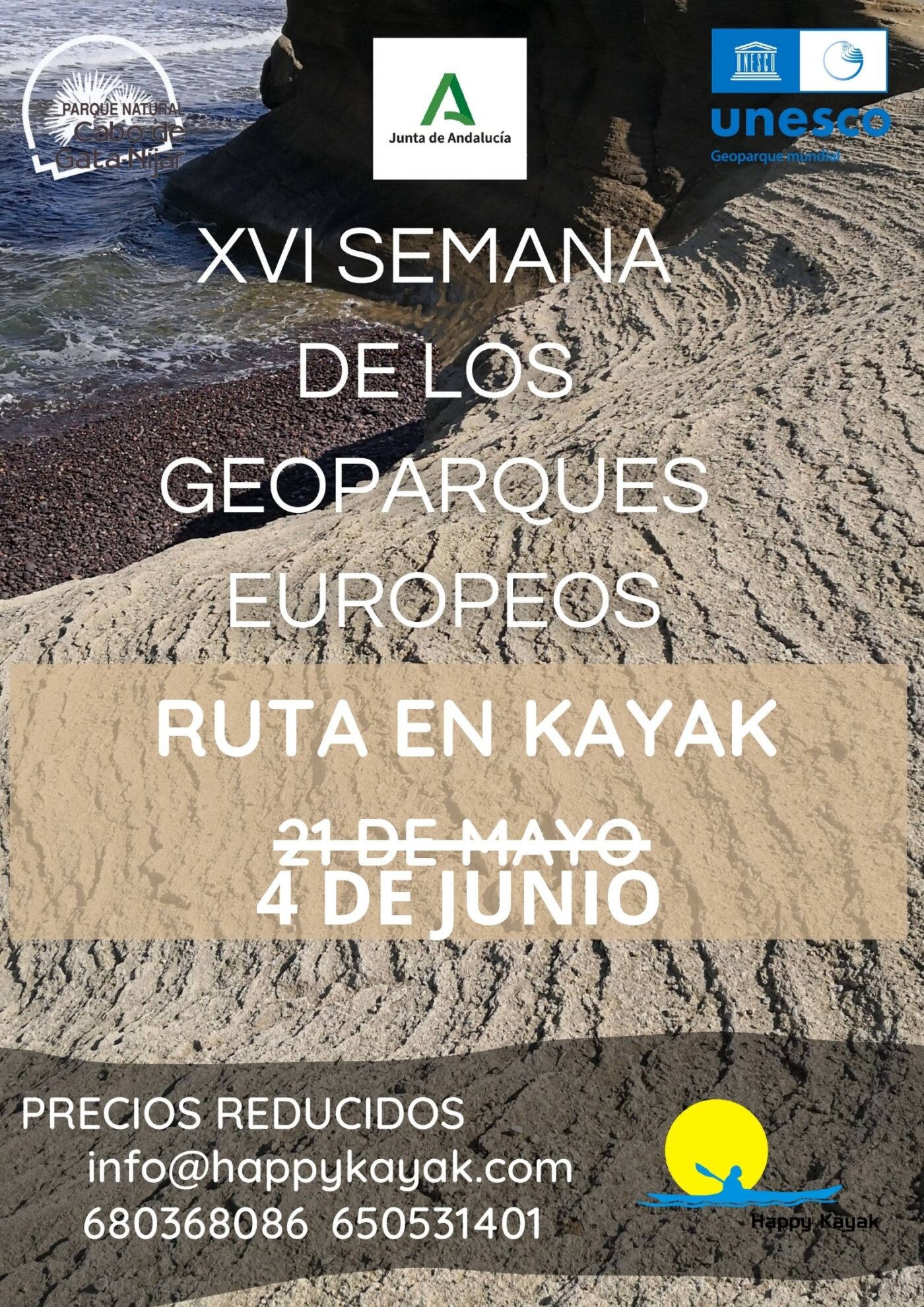 2 hours kayak tour in Cabo de Gata on June 4th!
Schedule: From 17:00 to 19:00
Price of the activity: 15€.
Includes:
A introduction to the Cabo de Gata-Níjar Geo Park on the occasion of the XVI EUROPEAN GEOPARKS WEEK.
A brief introductory course to learn the basic techniques of paddling and kayaking.
During the route we will make different stops to tell anecdotes and geology of Cabo de Gata.
There will be a slightly longer stop to do some of the following snorkelWe will have a staff with the most abundant species of flora and fauna in the area.
Photo report.
All the necessary material for kayaking and snorkeling: Kayak with backrest, paddles, vests, wetsuits (optional), watertight boat (optional), goggles and snorkel tube.
The meeting point is our Happy Kayak store in San Jose, where we have free lockers and everything you need to do the activity comfortably.
Reservations are required by calling 650 53 14 01 or 680 36 80 86.