https://sevilla.abc.es/viajar/ideas-disfrutar-ninos-parque-natural-cabo-gata-20230605215526-nts.html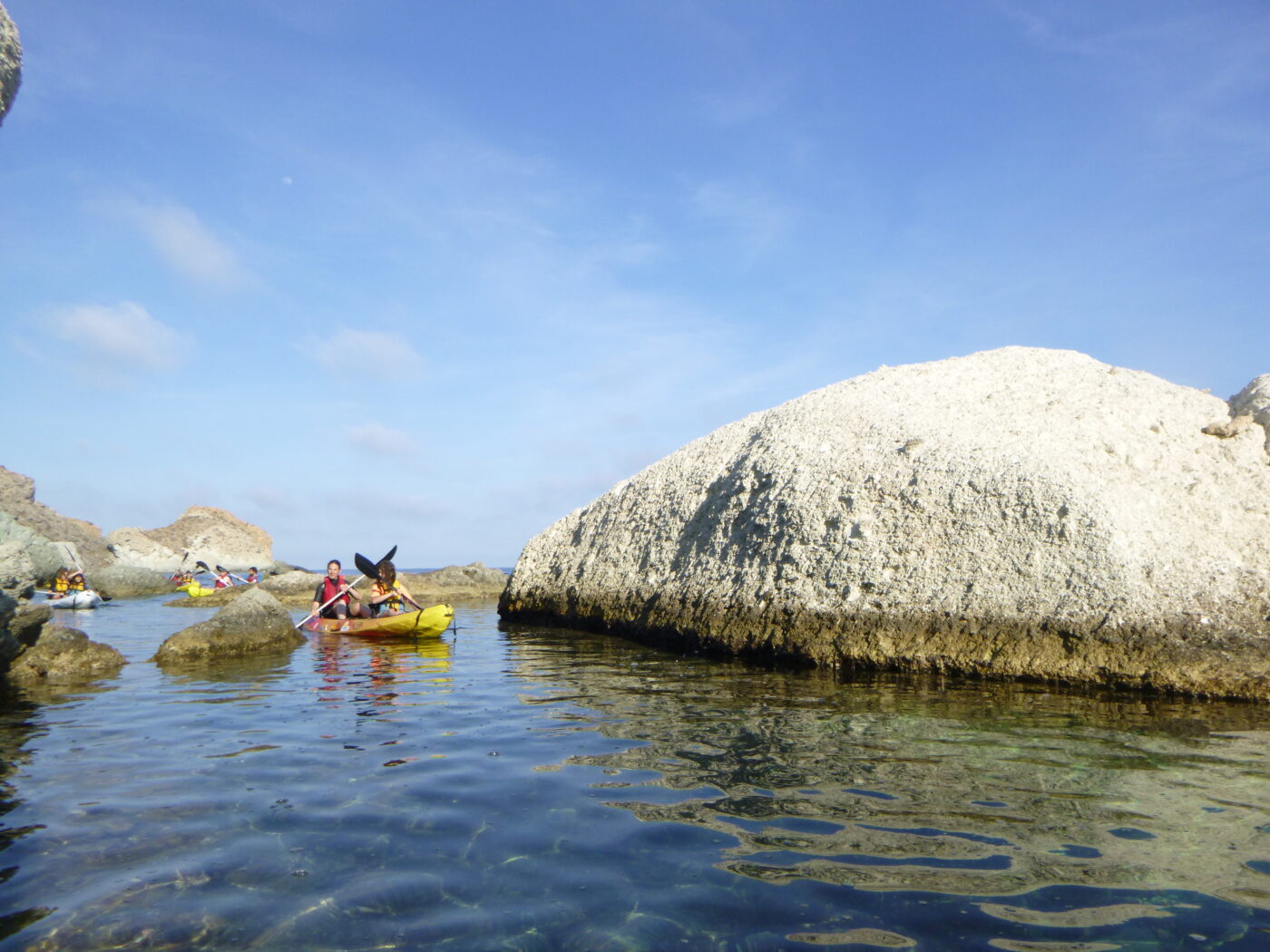 On June 5th the ABC of Seville published an article in the Travel section where they gave ideas to enjoy Cabo de Gata with the little ones and recommended Happy Kayak Cabo de Gata as an ideal place for kayaking excursions in Cabo de Gata with the family.
And our family kayak tours are a delight!
The article refers to our guided kayak excursions in the Cabo de Gata Natural Park for families with children.. This is a 2-hour activity where you will enjoy a pleasant kayak ride enlivened with the explanations of our guides, who will make different interpretive stops along the route and a slightly longer stop to take a dip and enjoy a while of the wonderful snorkeling offered by the crystal clear waters of the Natural Park of Cabo de Gata-Nijar.
In addition, the guides will be taking pictures that we will share for free!
Happy Kayak Cabo de Gata is the first kayak company in Cabo de Gata. and with this one, there are already 20 years paddling by your side. There are already many families and kayakers who have passed through our center and we are a reference center in the Natural Park being the only company that has a specific establishment for activities with lockers and a comfortable and quiet space right in front of the beach of San Jose.
Enjoy kayaking in Cabo de Gata with professional kayakers and lovers of the Cabo de Gata-Níjar Natural Park!