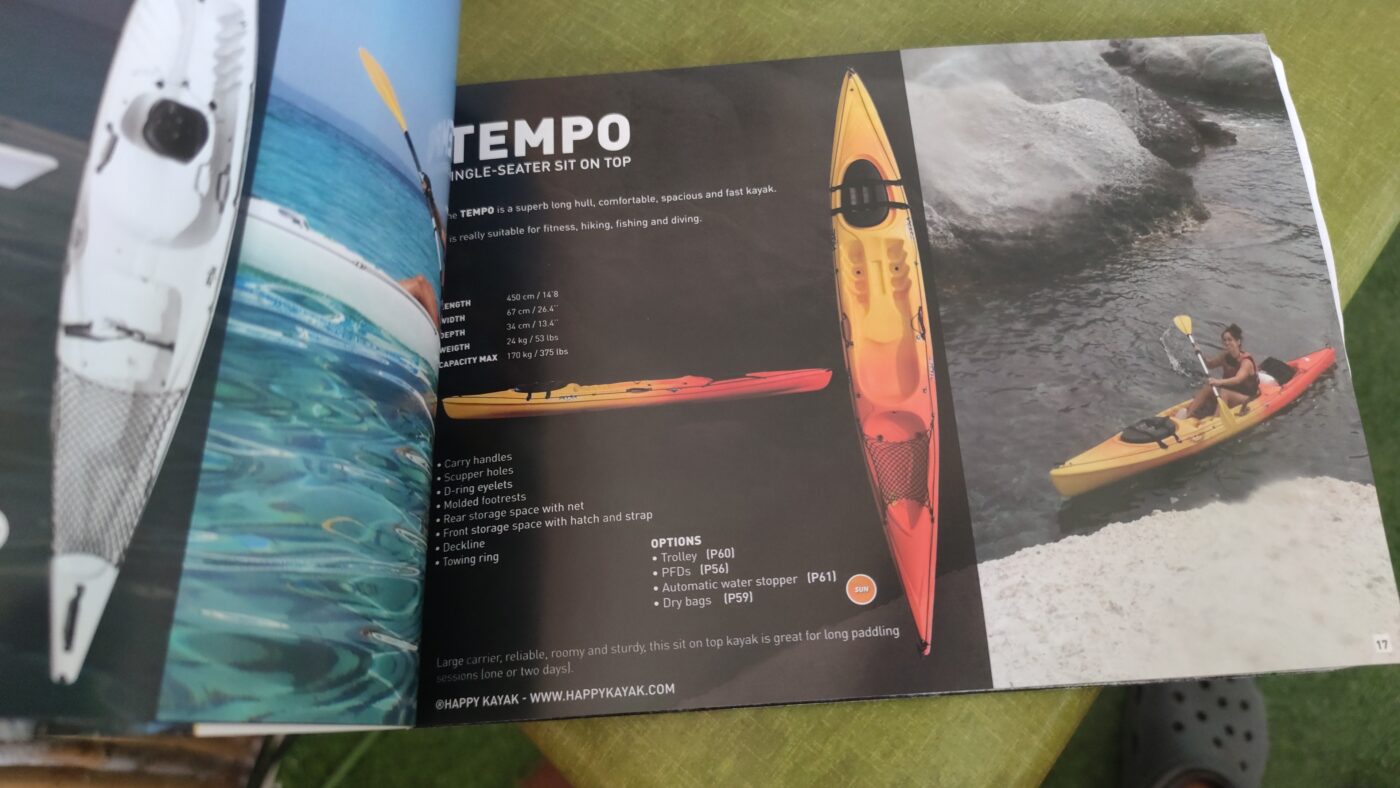 ¡With great enthusiasm we received the Rotomod Kayak 2023 catalog in which they have selected several of our photos kayaking in Cabo de Gata to show several models of their kayaks.!
In Happy Kayak Cabo de Gata we bet for first quality material to offer you the best service in all senses, since our beginnings we count with RTM Kayaks to build our fleet because the type of plastic (Rotomolded) and the security elements of the kayaks are of the best quality, being the reference brand of self-emptying kayaks worldwide.
From our kayak center in San Jose, you can enjoy different models that we have for rent and we will advise you according to the type of activity, distance to travel or previous experience, so that your rental or guided kayak route in Cabo de Gata is unbeatable.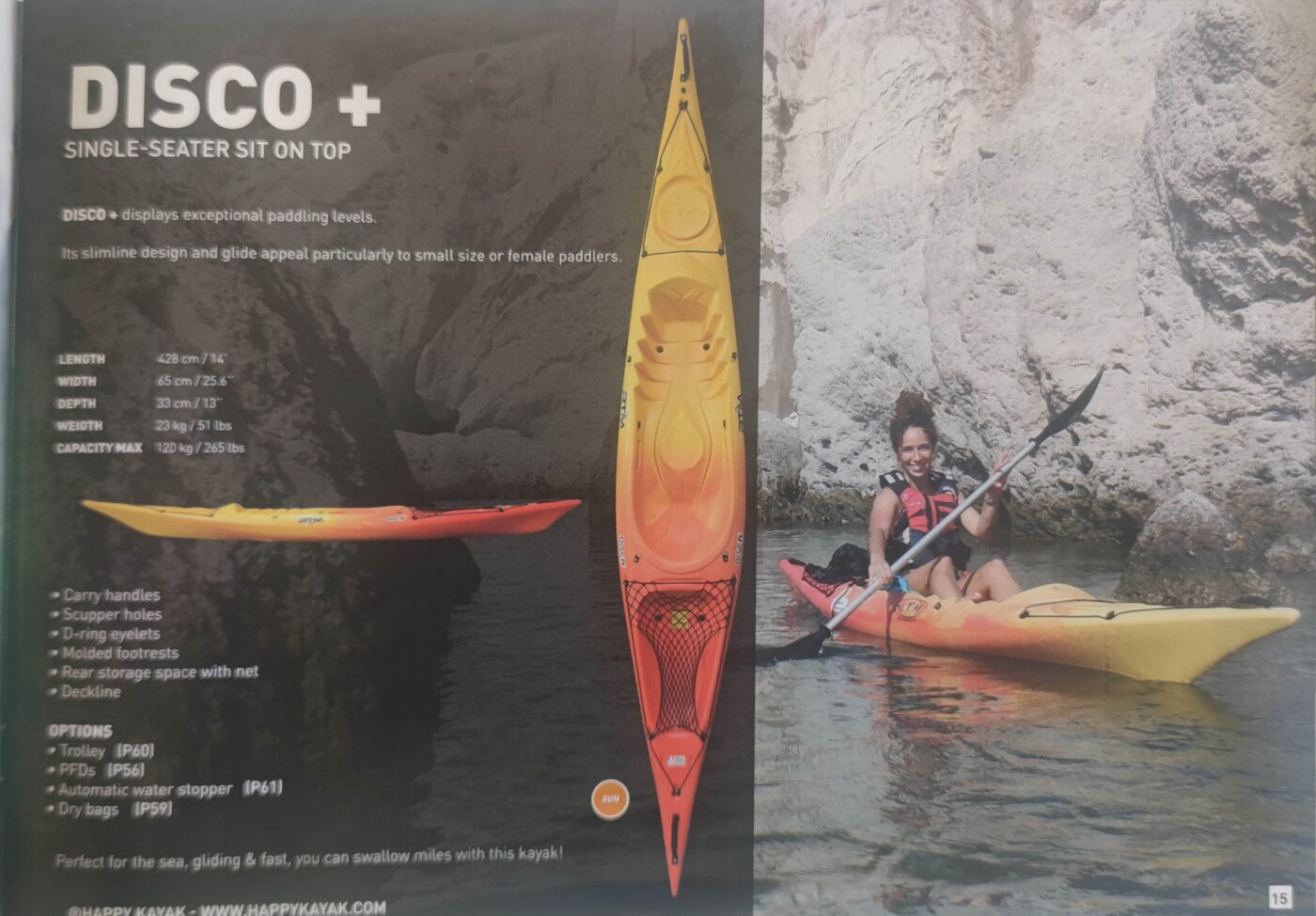 In your kayak rental from our Happy Kayak center in San Jose you can choose between different models of double or single kayaks, where we highlight the RTM Tempo and Disco models as the most versatile, fast and comfortable kayaks within the single kayak models, and the RTM Ocean Duo and Ocean Quatro models as the most stable models, with greater load capacity and more comfortable for paddling as a couple or family, the latter being double kayaks with capacity for 2 adults + 1 child in the case of the Ocean Duo and 2 adults + 2 children or 3 adults in the case of the Ocean Quatro.

You can find more information about the different models at:
Accueil
If you want to know the different models of kayak that we have in our Happy Kayak center in San Jose, please click on the following link
Kayak Rental
All our rentals include a laminated map of the area, the possibility of using boats and watertight bags to carry what you need, paddles, vests and kayak with backrest to offer you the best comfort when paddling.
Also as a novelty this year we have the possibility of scanning a QR Code and have at your disposal our interactive map which we have called "Guided Rental", where you will have all the necessary information to squeeze your rental: snorkeling areas most recommended, history of the area, information on geology, flora, marine life,...
Come and enjoy kayaking in Cabo de Gata with Happy Kayak in San José!