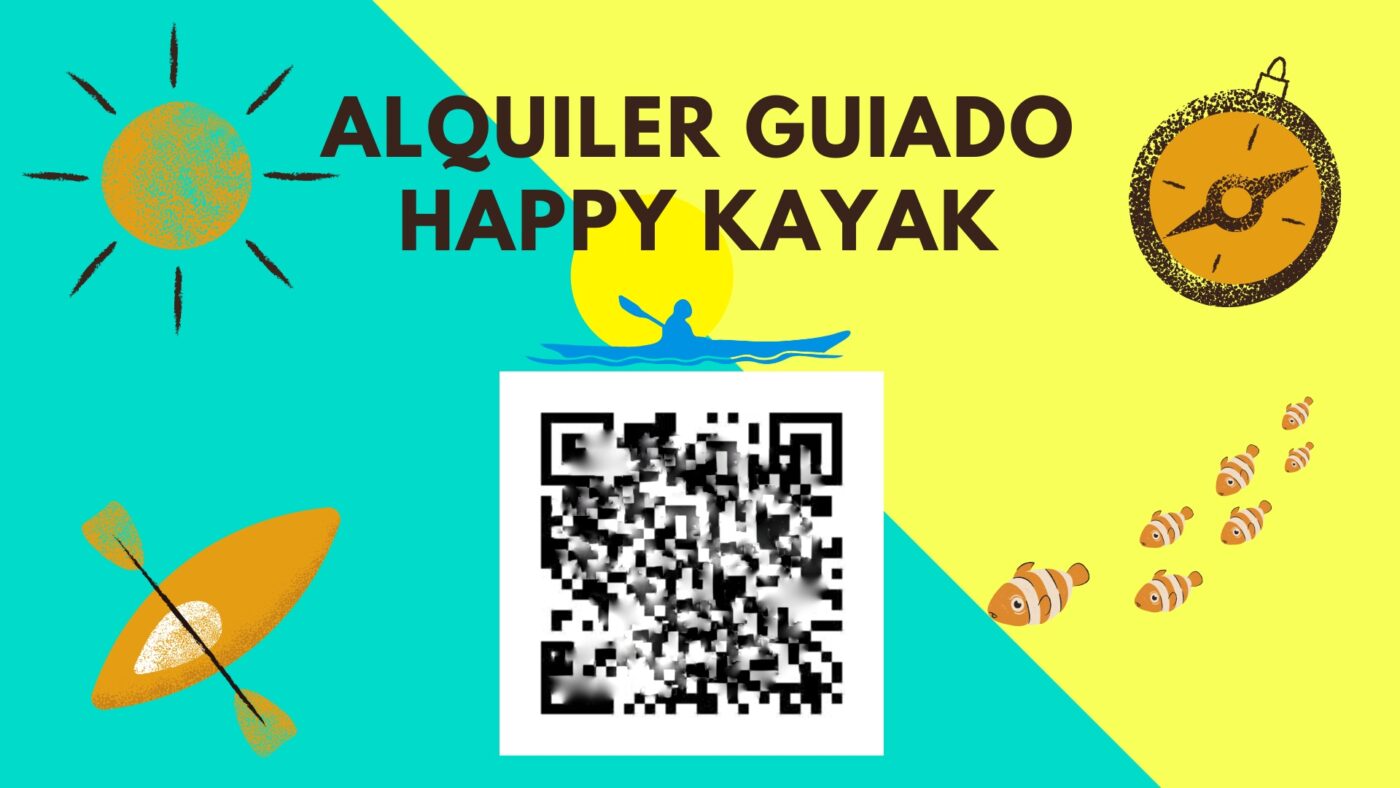 Discover the new tool we have created for kayak rental in Cabo de Gata.
In Happy Kayak Cabo de Gata we are always committed to innovation and continuous improvement of our service to offer you the best experience. This philosophy has led us to develop the tool we have called "Guided Rental", it is an interactive map to know in depth the corners of the Natural Park of Cabo de Gata - Nijar. You will find recommendations and limitations, the best snorkeling areas, caves, coves, history of the area, information on biodiversity, ecological value and so on.
The Natural Park of Cabo de Gata - Nijar is a unique environment for kayaking all year round. The ideal way to know it in depth is to join our guided tours, but if you already have experience and you want to kayak in Cabo de Gata at your own pace without missing any detail, this tool will be of great help and you can enjoy a lot of information to know and appreciate this wonderful environment.
How does it work? In any kayak rental with Happy Kayak Cabo de Gata you will have the option to scan a QR code from which you can access the new tool "Guided Rental". As easy as renting a kayak, scan and enjoy.
Come to our Happy Kayak store in San Jose, Almeria.