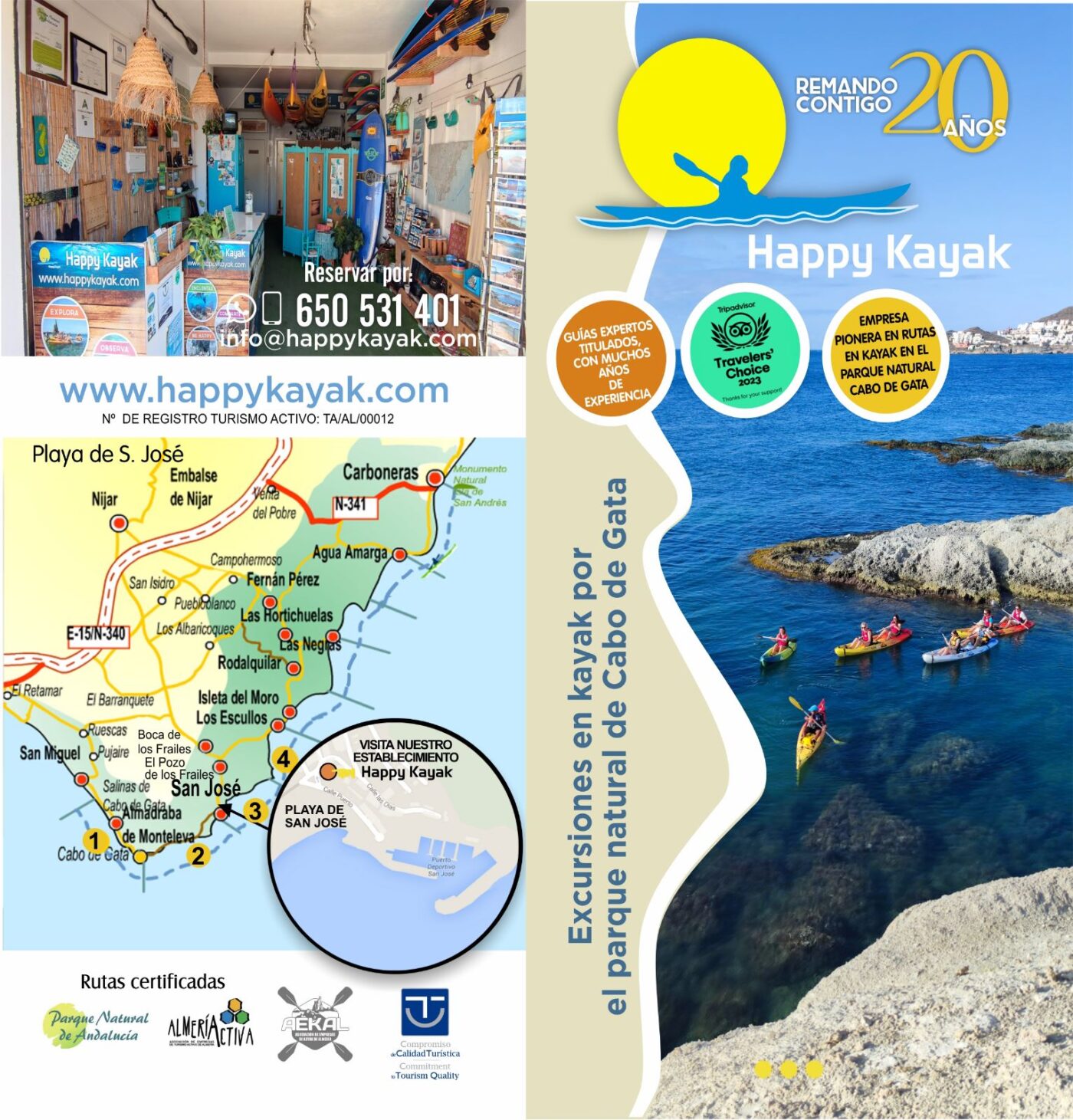 On the occasion of the 20 years we carry performing kayaking in Cabo de Gata through our guided kayak excursions and kayak rentals in San Jose, we renew our advertising, but we do not raise our prices!
This year we have a lot to celebrate, and is that in addition to 20 years guiding kayak routes in the Natural Park of Cabo de Gata-Níjar, in this 2023 we have acquired the premises where our Happy Kayak Center is located in San José.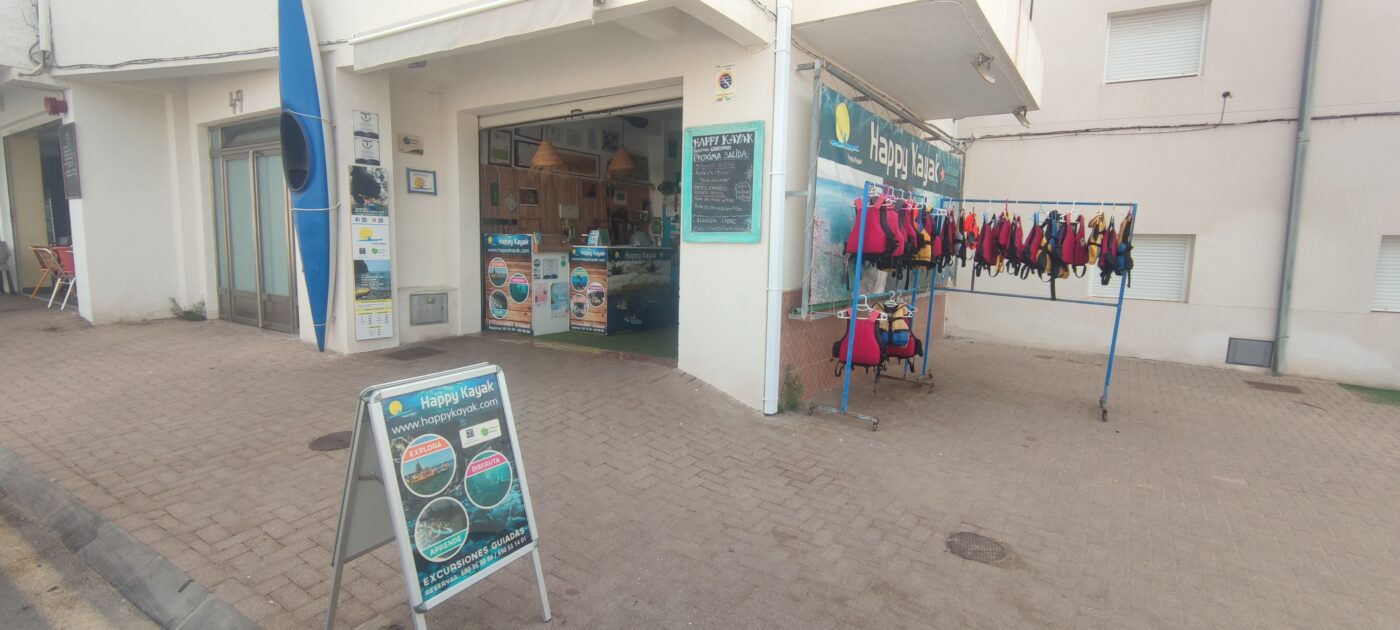 Quality, comfort and enjoyment!
The only kayak center in Cabo de Gata with physical headquarters in the heart of the Natural Park, in front of the beach of San Jose in a privileged location, which will make your experience more comfortable and enjoyable.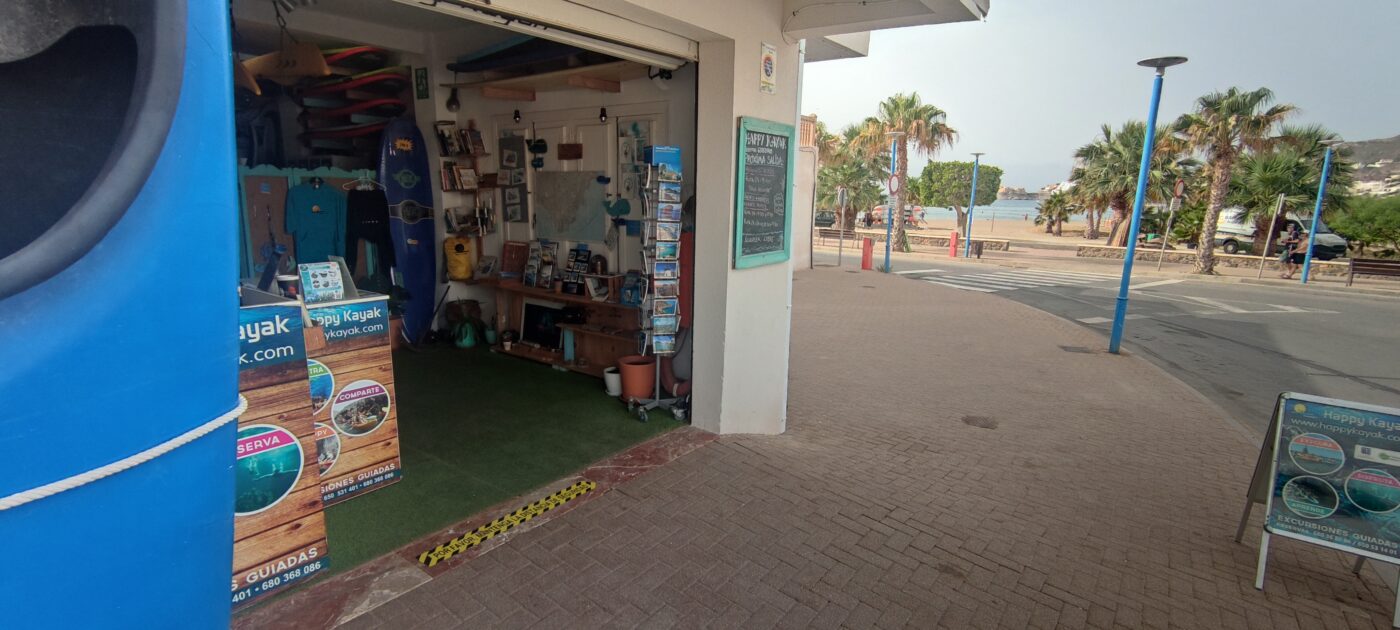 From our center Happy Kayak in San Jose you can rent your kayak on your own to tour the coastline of one of the jewels of the Mediterranean, visit beaches such as Genoveses, Monsul, the Calas del Barronal, Cala Higuera, integral marine reserves, cliffs, caves, rocky passages and a large etcetera.
You will also be able to join our guided kayak routes through the Natural Park where our guides will be enlivening the journey with information about this wonderful environment and will be taking out photos to immortalize the moment and create memories for life.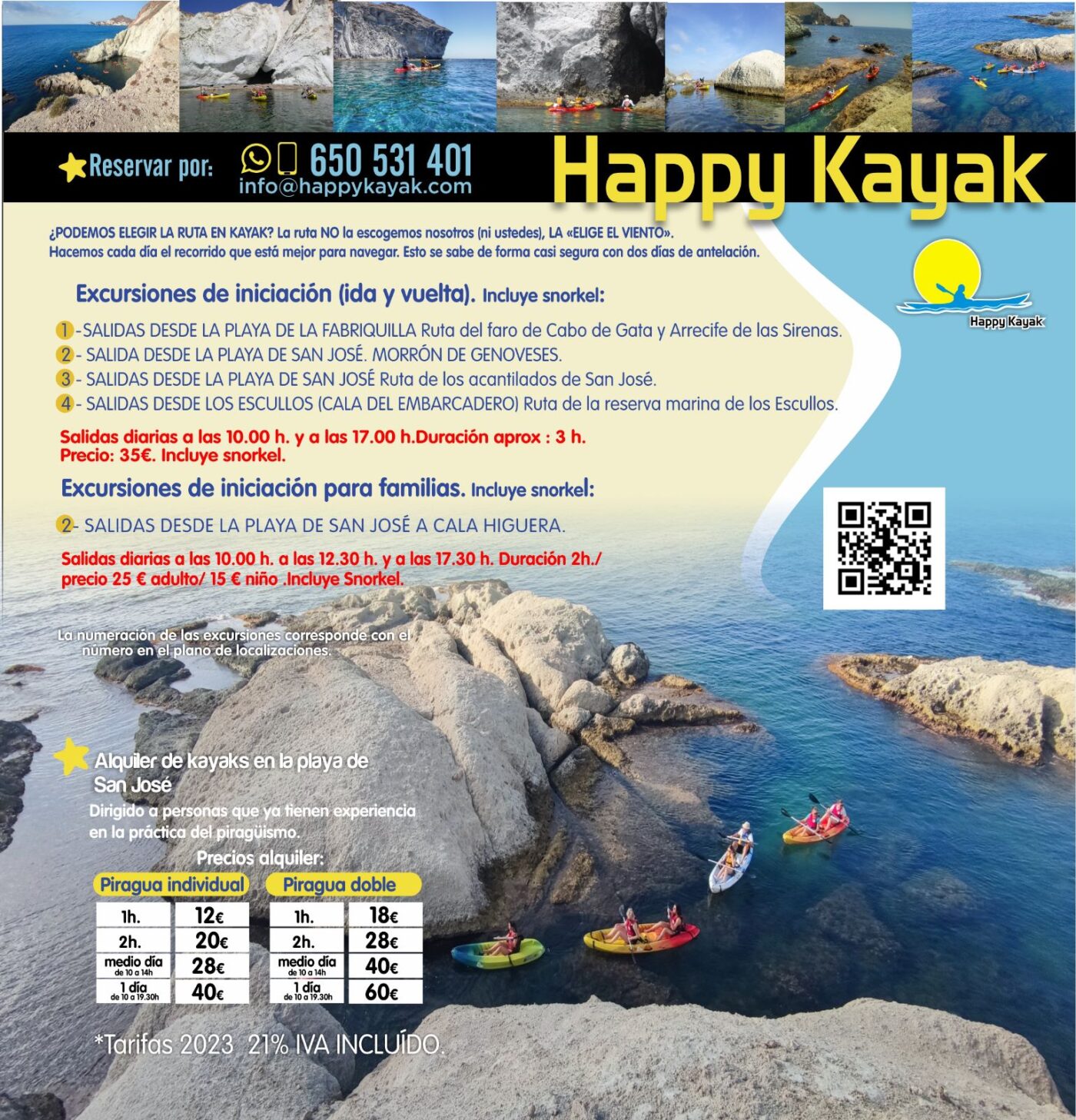 Among our kayaking itineraries in Cabo de Gatawe emphasize:
San José Cliffs Route: Where we head towards the Loma Pelada Marine ReserveWe will explore the cliffs with coves and caves inaccessible by land, sailing through volcanic ash and magma, and snorkeling in a paradisiacal environment with dreamlike turquoise waters.
Morrón de Genoveses Route: Where we will sail along beaches and coves of fine sand and volcanic cliffs, we will visit the Morrón de Genoveses Marine Reserve and discover the cliffs of the coves of Barronal, culminating with a snorkel in an idyllic setting.
Higuera Cove Route: Our shortest route and one of the most spectacular, as it runs through the area of the Tobacco CaveThe natural pools and snorkeling in the surroundings of Cala Higuera, a place with one of the best snorkels in the Natural Park as it combines fine sandy bottom, rocky bottom and bottom of phanerogams (such as Posidonia Oceanica).