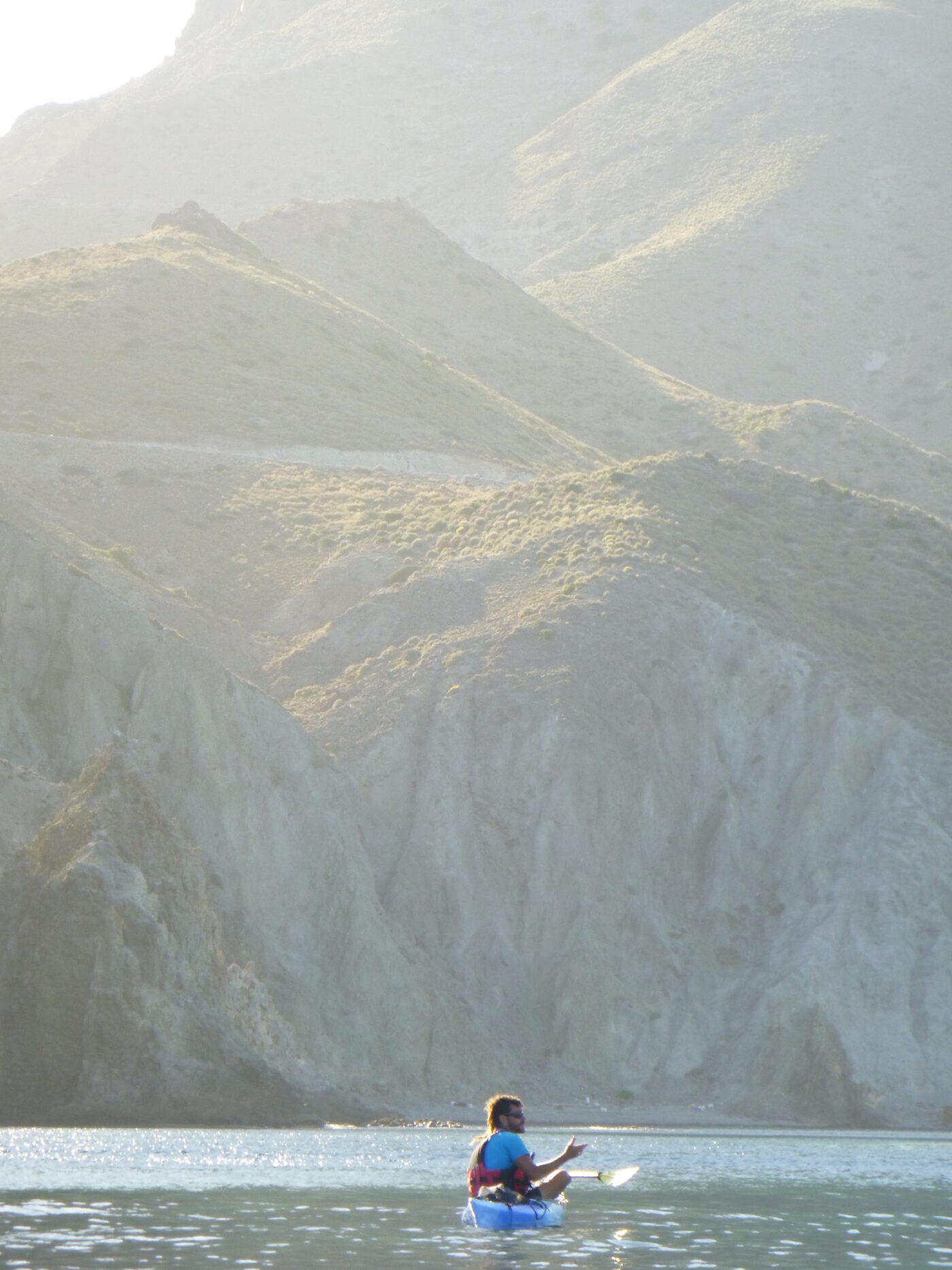 New service available at Happy Kayak Cabo de Gata where you will be able to enjoy the kayaking in Cabo de Gata with an exclusive guide for you in the middle of high season.
If you want to enjoy a guided kayak tour in Cabo de Gata in the middle of summer, but you don't want to go in a group and you feel like having a guide at your service, this is your option.
You will have a guide who will interpret the landscape telling anecdotes and history of the Natural Park of Cabo de Gata, as well as its origin and geological formations, marine and terrestrial fauna and flora, traditions and customs.